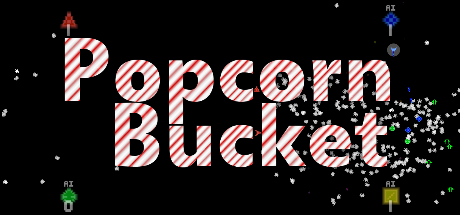 The popcorn needs popping, and your ship isn't stopping. Blast the popcorn, grab the gems and pop them into your bucket.

Screenshots
Please note : The Multiplayer aspects are only available on the Windows exe, and the Droid TV editions.
The HTML5 version doesn't include Multiplayer, because I ran out of decent ways to do it!

Move

- Fire
Main Downloads
HTML5
Play this game in your browser, at GameJolt
Windows
Download for your PC
Android TV
Download for Android TV compatible devices. (Requires gamepad)
OUYA TV
Visit this game's OUYA.tv page
Bonus Downloads

Extra Links

Blog Post

Read about the original launch of this game, in an accompanying blog post.

Reviews

Otakupunk

Otakupunk's LetsPlay of the game.
Views 1222, Upvotes 5
Asteroids , Shooter , Popcorn , Space Popcorn