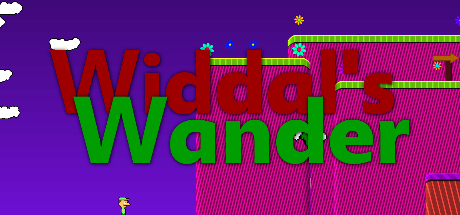 Widdal's decided to have a wander through the garden, to pick some flowers. He has a very large garden!

Screenshots
Guide Widdal carefully through the garden.
Beware of the froglets along the way, though.
They're dangerous!

- Move

- Jump
Main Downloads
HTML5
Play this game in your browser, at GameJolt
Windows
Download for your PC
Android TV
Download the .APK for Android TV compatible devices. (Requires gamepad)
OUYA
Download the .APK for your lovely little OUYA
Bonus Downloads

Extra Links

Blog Post

Read about the original launch of this game, in an accompanying blog post.

Reviews

Otakupunk

Otakupunk's LetsPlay of the game.
Views 1344, Upvotes 11
Oldskool , Platformer , Mario