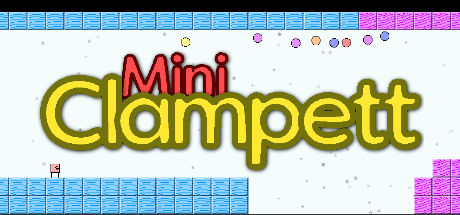 Guide your Clampett through the world, eating all the little tasty dots.

Screenshots
A nice and simple platform adventure.
Usual rules. Pickup the circles and dislike the spikes!
Created to test the newest online scoreboards.

- Move

- Jump
Main Downloads
HTML5
Play this game in your browser, at GameJolt
Windows
Download for your PC
Android TV
Download the .APK for Android TV compatible devices. (Requires gamepad)
OUYA
Download the .APK for your lovely little OUYA
Bonus Downloads

Extra Links

Blog Post

Read about the original launch of this game, in an accompanying blog post.

Reviews

Otakupunk

Otakupunk's LetsPlay of the game.
Views 1847, Upvotes 12
Platform , Endless