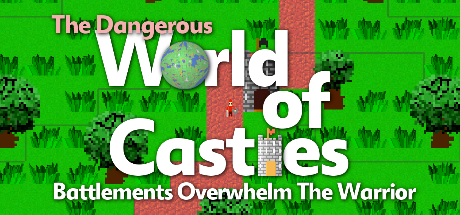 Guide your hero through the crazy world of castles, defending yourself from the piles of monsters.

Screenshots
Fending off the evil creatures, our hero brings along an insane number of swords to throw.

- Move

- Shoot
Main Downloads
Windows
Download for your PC
Android TV
Download for Android TV compatible devices. (Requires gamepad)
OUYA TV
Visit this game's OUYA.tv page
Bonus Downloads

Extra Links

Online Highscores

Check out who's at the top of the leaderboards.

Blog Post

Read about the original launch of this game, in an accompanying blog post.

Reviews

Otakupunk

Otakupunk's LetsPlay of the game.
Views 1693, Upvotes 6
Shoot-em-up