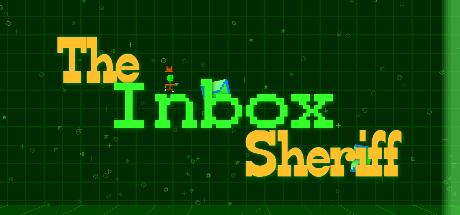 Is your inbox full of garbage? Worry not! The Sheriff is here.

Screenshots
Pluck the emails from the mystical interwebs, and destroy any evil looking Spam.
A delicate shooter that requires precise timing when firing.

- Move

- Jump

- Fire
Main Downloads
HTML5
Play this game in your browser, at GameJolt
Windows
Download for your PC
Android TV
Download for Android TV compatible devices. (Requires gamepad)
OUYA TV
Visit this game's OUYA.tv page
Bonus Downloads

Extra Links

Online Highscores

Check out who's at the top of the leaderboards.

Blog Post

Read about the original launch of this game, in an accompanying blog post.

Reviews

Otakupunk

Otakupunk's LetsPlay of the game.
Views 1365, Upvotes 8
Shoot-em-up