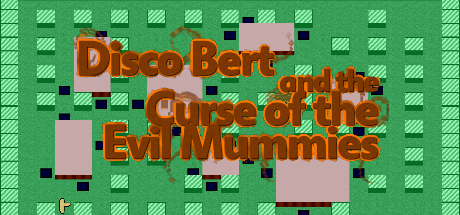 Disco Bert is trapped inside the pyramid. Help him find the key to escape.

Screenshots
Avoid the evil mummies, as you search for the key.

- Move

- Drop Bomb
Main Downloads
HTML5
Play this game in your browser, at GameJolt
Windows
Download for your PC
Android TV
Download for Android TV compatible devices. (Requires gamepad)
OUYA TV
Visit this game's OUYA.tv page
Bonus Downloads

Extra Links

Online Highscores

Check out who's at the top of the leaderboards.

Blog Post

Read about the original launch of this game, in an accompanying blog post.

Player Thoughts

What players thought of the game.
Views 1129, Upvotes 21
Oh Mummy , Remake , Egyptologist