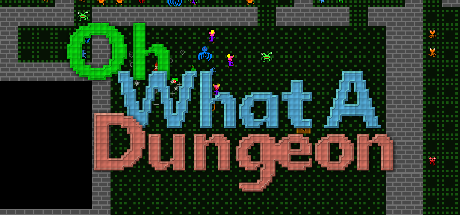 The monsters have claimed this dungeon as their own. Show them who's boss.

Screenshots
Blast away all the monsters whilst collecting as much treasure as you can.
Be careful in there!

- Move

- Shoot

- Strafe
Main Downloads
HTML5
Play this game in your browser, at GameJolt
Windows
Download for your PC
Android TV
Download the .APK for Android TV compatible devices. (Requires gamepad)
OUYA
Download the .APK for your lovely little OUYA
Bonus Downloads

Extra Links

Online Highscores

Check out who's at the top of the leaderboards.

Blog Post

Read about the original launch of this game, in an accompanying blog post.

Unclaimed Knot

Listen to this track from the game's soundtrack.
Views 802, Upvotes 40
Shoot-em-up , Castles