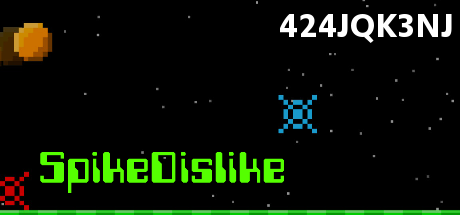 Another trip into the world of evil deadly pointy things.
Simply avoid all the spikes, and make your way through the endless void.

Created 23rd May, 2019
Language Javascript
Screenshots
-

- Move!
Main Downloads
424JQK3NJ
Play this game in PetitCom4, on your Switch, using the Public Key,
424JQK3NJ
Bonus Downloads

Extra Links

Blog Post

Read about the original launch of this game, in an accompanying blog post.

YouTube

Watch the trailer on YouTube.
Views 3, Upvotes 0
Spikedislike