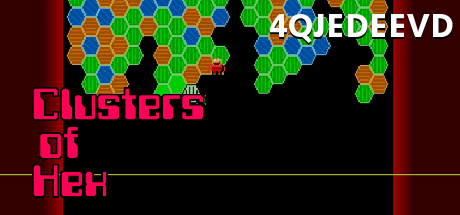 Beware. The Hexes are falling.
Grab a hex from the floor, and launch yourself up to match a coloured hex on the grid.

Created 25th July, 2019
Language Javascript
Screenshots
-

- Move

- Jump
Main Downloads
4QJEDEEVD
Play this game in PetitCom4, on your Switch, using the Public Key,
4QJEDEEVD
Bonus Downloads

Extra Links

Blog Post

Read about the original launch of this game, in an accompanying blog post.

YouTube

Watch the trailer on YouTube.
Views 2, Upvotes 0
Puzzle , Hexagon