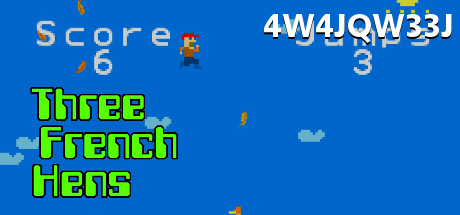 It's nearly christmas time, and Ted Bob is getting his hens prepared for their big day.
Hop on their backs, for reasons that aren't entirely clear.

Created 1st August, 2019
Language SmileBASIC
Screenshots
-

- Move

- Jump
Main Downloads
4W4JQW33J
Play this game in PetitCom4, on your Switch, using the Public Key,
4W4JQW33J
Bonus Downloads

Extra Links

Blog Post

Read about the original launch of this game, in an accompanying blog post.

YouTube

Watch the trailer on YouTube.
Views 7, Upvotes 0
Xmas , Platformer