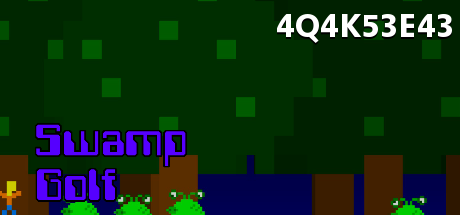 Platdude reclaims his favourite teeing off point, and prepares to take another swing at the Swamp Monsters.

Created 31st October, 2019
Language Javascript
Screenshots
-

- Hit the golf ball!
Main Downloads
4Q4K53E43
Play this game in PetitCom4, on your Switch, using the Public Key,
4Q4K53E43
Bonus Downloads

Extra Links

Blog Post

Read about the original launch of this game, in an accompanying blog post.

YouTube

Watch the trailer on YouTube.
Views 24, Upvotes 0
Golf , Sport , Platdude