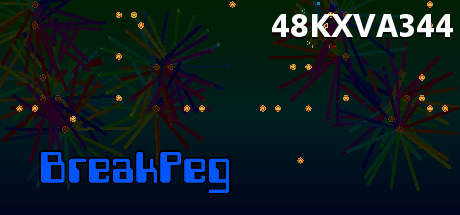 Throw your ball up, and thwack all of the pegs in the sky.
Be sure to catch it, afterwards.

Created 21st November, 2019
Language SmileBASIC
Screenshots
-
Thumbstick to Move
DPad to move the ball on the paddle
Main Downloads
48KXVA344
Play this game in PetitCom4, on your Switch, using the Public Key,
48KXVA344
Bonus Downloads

Extra Links

Blog Post

Read about the original launch of this game, in an accompanying blog post.

YouTube

Watch the trailer on YouTube.
Views 36, Upvotes 0
Breakout , Peggle