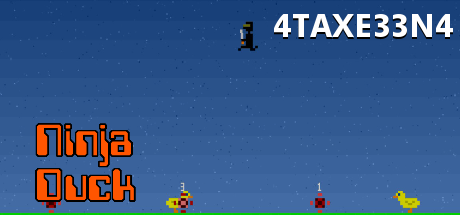 A swarm of evil robot creatures have come to destroy your field of flowers.
Slash them all, Ninja!

Created 16th January, 2020
Language Javascript
Screenshots
-
-
Main Downloads
4TAXE33N4
Play this game in PetitCom4, on your Switch, using the Public Key,
4TAXE33N4
Bonus Downloads

Extra Links

Blog Post

Read about the original launch of this game, in an accompanying blog post.

YouTube

Watch the trailer on YouTube.
Views 26, Upvotes 0
Action , Platformer