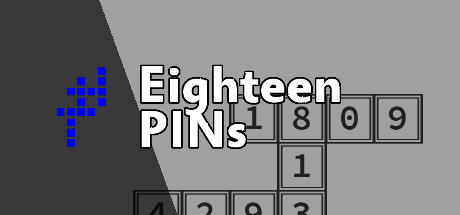 Place all numbers 0 to 9 within the grid, so that each 4 digit PIN adds up to 18.

Created 18th February, 2020
Language Javascript
Screenshots
-
-
Main Downloads
Foldapuz - Printable Page
Click here for a printable page of puzzles based on this game.
Foldapuz - Unfolded
Click here to play this game in your browser.
Bonus Downloads

Extra Links

Blog Post

Read about the original launch of this game, in an accompanying blog post.

YouTube

Watch the trailer on YouTube.
Views 19, Upvotes 0
Maths , Logic