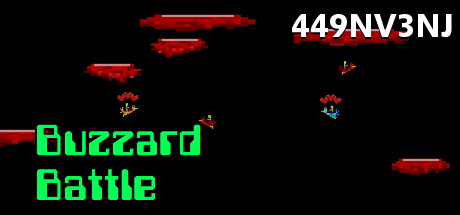 Avoid enemy birds, and boop them on their heads, as you try to round up all the eggs.

Created 12th March, 2020
Language SmileBASIC
Screenshots
Named after the game "Buzzard Bait" which was a Joust clone I used to have on the Tandy TRS-80!

- Move

- Flap
Main Downloads
449NV3NJ
Play this game in PetitCom4, on your Switch, using the Public Key,
449NV3NJ
Bonus Downloads

Extra Links

Blog Post

Read about the original launch of this game, in an accompanying blog post.

YouTube

Watch the trailer on YouTube.
Views 25, Upvotes 0
Joust , Buzzard Bait , Ostriches