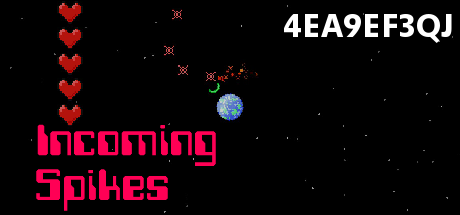 Catch the falling spikes and protect the citizens.

Created 16th April, 2020
Language Javascript
Screenshots
-
Thumbstick to Aim
Main Downloads
4EA9EF3QJ
Play this game in PetitCom4, on your Switch, using the Public Key,
4EA9EF3QJ
Bonus Downloads

Extra Links

Blog Post

Read about the original launch of this game, in an accompanying blog post.

YouTube

Watch the trailer on YouTube.
Views 28, Upvotes 0
Mad Bomber