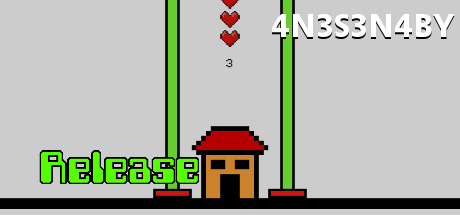 Hold and Release the plungers to block the evil red walkers from your house.

Created 22nd April, 2020
Language SmileBASIC
Screenshots
-
Left and Right Trigger
Main Downloads
4N3S3N4BY
Play this game in PetitCom4, on your Switch, using the Public Key,
4N3S3N4BY
Bonus Downloads

Extra Links

Blog Post

Read about the original launch of this game, in an accompanying blog post.

YouTube

Watch the trailer on YouTube.
Views 35, Upvotes 0
Reflex