Gettin' a wee bit messy, this week, isn't it.. hmm.. Lots going on, and commenting all over the place.
Might need to do something about that..
Anyhoo...
WarioWare DIY
Thanks for the Wario-adds so far, and I'm glad to see there's some interesting games coming out of it. ExciteMike's getting some nice little games going, and I've been playing around with Shadow's little boss thing. Not really sure what was going on with that Platdude tune, though, Jiro!!
Games will stay up until the next Wednesday, worry not Jiro, but I'm not sure about Music.. that'll probably come-and-go whenever I'm in a musical mood! Same with Comics. I'll try to keep everything up for a full week, though.
JNKPlat : Releases
JNKPlat releases appear to be much wanted, so if I have time this week I'll try to slot in a couple more tiles.
Any level packs are muchly appreciated, though. If I could bundle other folks levels, rather than desperately attempting to make a bunch myself, it'll save me a wee bit of time!
12-level-packs seem to be the number I'm sticking to, and work out nicely, with 1 great big level at the end.. but any number will do, and I'm happy with any levels submitted.
(So long as you've "finish"ed the levels, and I don't have to play through them all in a mad dash at the end of the week, before they've saved properly!!)
As for level-hosting. I was going to put up/down'ing into the game itself, but I never got around to it. Maybe I could setup a simple database system for all the levels or something, and if that works out, integrate it into the game somehow.. No idea. One step at a time! Meanwhile, keep on sending them over.
JNKPlat : Tiles
The wee 9px beastie hasn't yet been added into the game, so I might give that a whirl sometime this week. He'd also be a blind follower, like the one Shadow suggested, but he'd be limited to the current flat surface he's on. I try not to add too many AI chrs to the JNKPlat world, mostly because they start to add randomness into the levels.
At the minute, the entire level is under the player's control. Each tap of a button does something, but if you stand perfectly still, nothing at all happens. (except for the occasional flying dart, and flame) The only time things happen are when you step on plungers, move blocks, step on mines, or even turn around for the one way doors. If I add too much AI, then things move away from the player. So, even a little hopping 9px character might have the ability to hop onto plungers, and that would remove certain controls from the player.
Not sure if I want to do that just yet...
Suits.. hmm.. The controls for the suits haven't ever really worked out all that well! That's my main issue with the suits.. Perhaps, though, a new set of suits. ..
The initial set of suits (2004!?) were mostly other-game characters, but those characters require certain control schemes.. If I instead took the little ninja suit, from the far left of the screen, then I might be able to manage it somehow. It's not a known suit, so it doesn't rely on specific rules. *shrugs*
Feel free to throw around some ideas..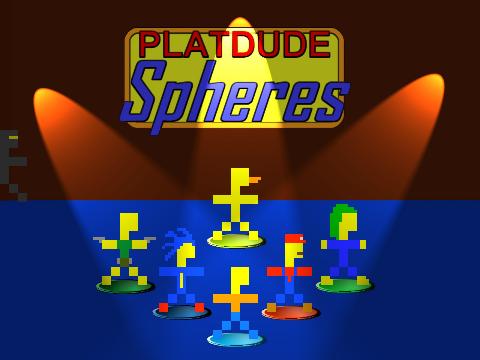 Spike Plungers could work, I'll give those a go.
"Editor tools like boxes of stuff!" I don't know what you mean by that!
Floatyness would be nice.
I used to have water and swimming in the game, but the controls never really played that well, so it's been abandoned over the years. Having little "uppy/downy" gravity areas would probably work alright though. Maybe I should play with some gravity switches! (And big red and blue arrows, too!! That's not TOO Mario Galaxy, is it!?!)
Views 3, Upvotes 0
Daily Blog