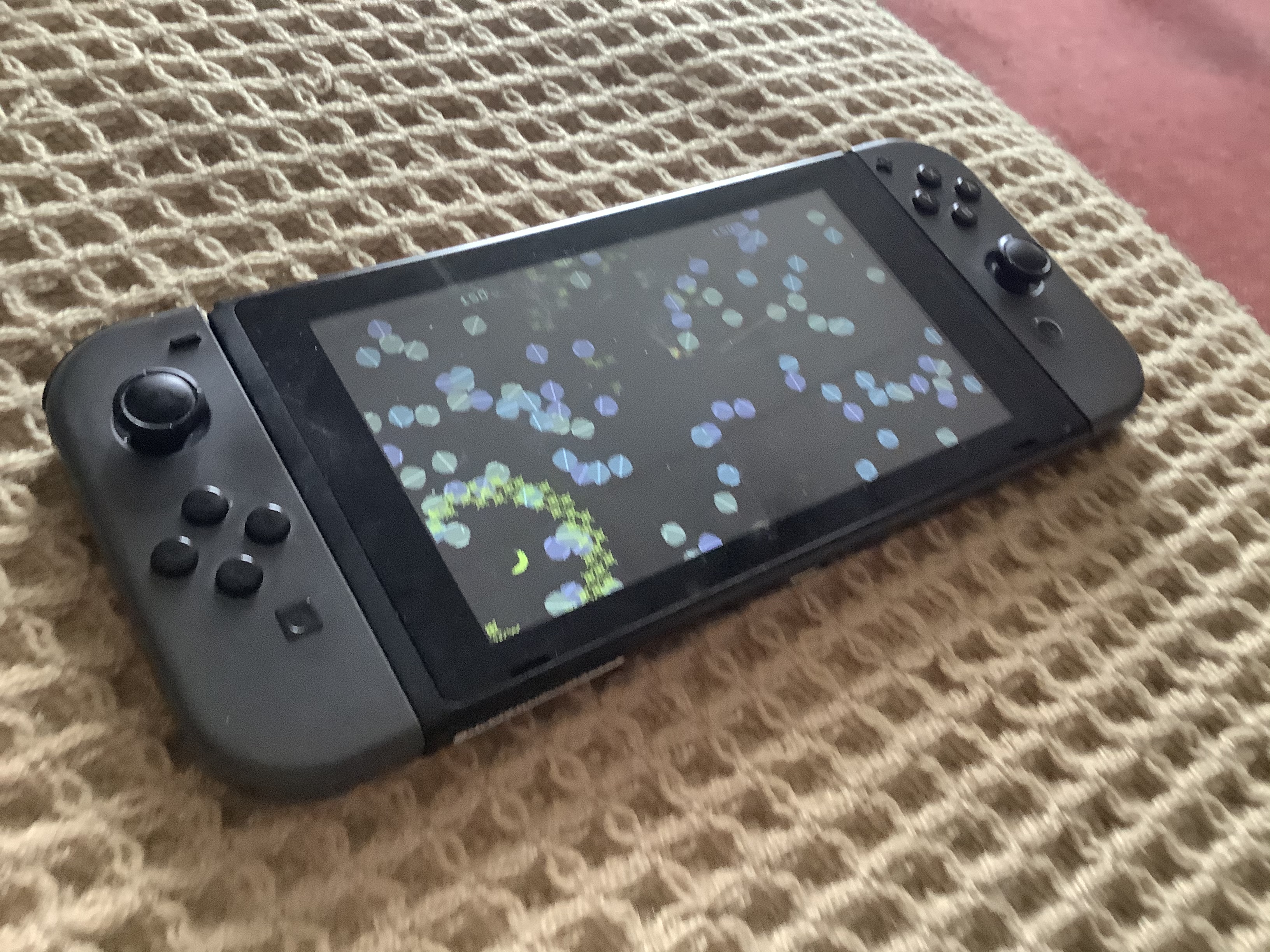 Guide our intrepid hero through the clockwork maze, to gather up the mystical Clockwork Bananas.
If you've a Switch and SmileBASIC, you can grab a copy of the game using the Public Key
4RKJNV3DJ
-=-=-
View on YouTube
What I Didn't Do
There are three clock hands (with the real time!) in the background of the game.
It would've been great to have added moving obstacles (flames?!) in place of those, but given the bouncy/floaty nature of the gameplay, it all got a little bit uncontrollable!!
Unavoidable deaths are best avoided, I reckon.
Views 63, Upvotes 1
Petit Computer , Smilebasic , Nintendo , Switch , Petit Switch , Petitcom4 , Release