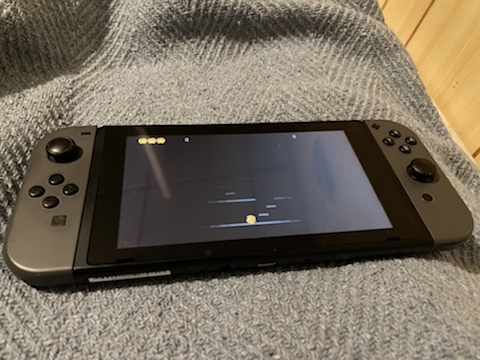 The creepy ghost stole your key, and all the kids are waiting outside, trick or treating.
Find the key, and open the door.
If you've a Switch and SmileBASIC, you can grab a copy of the game using the Public Key
444S5PXW3
-=-=-
View on YouTube
Controls

- Roll

- Jump
What I Didn't Do
I originally made a giant tower, with you starting at the top and needing to get to the bottom.
It didn't feel quite right, though, so the key was added instead.
Worked out alright, I think..
Views 65, Upvotes 1
Petit Computer , Smilebasic , Nintendo , Switch , Petit Switch , Petitcom4 , Release