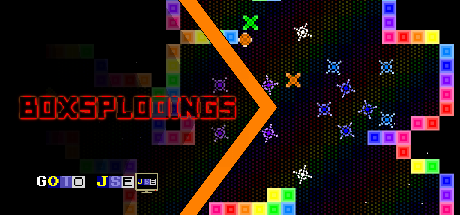 Time your explosion carefully, and destroy as many of the mysterious floating virus as you can.
If you want to play this game, you can
Play it Here
.
-=-=-
View on YouTube
Controls

- Move

- Kaboom
What I Didn't Do
A remake of
this version.
The game's pretty much what it needs to be. Nothing missing that I can think of.