I spent last night flicking through oodles of choons trying to pick out the right songs for all the themes I've done for the SpikeVent.
-=-=-
I've now got 20 themes ready for the SpikeVent, and one ready for Dec 31st. We're almost at the goal, just an another 4 or 5 themes to do, and we're sorted!
On my to-do list is still the locking mechanism, as well as adding sounds for one of the themes I made yesterday, and fixing up the music for one of the themes that deserves to be a little bit longer. (The one that
won't quite loop properly
)
I still have a decent sized list of themes I'd like to add to the mix. Today I'll buckle down and see if I can get another couple of those made, though for a lot of themes there's not really anything special they can add to the game. They're just skins.
Not that that's a problem, but I've also been trying to spice up the game as much as I can along the way.
A few bog-standard "just a skin" themes won't be too bad, though, right?!
A week and a day..
Let's-a-go!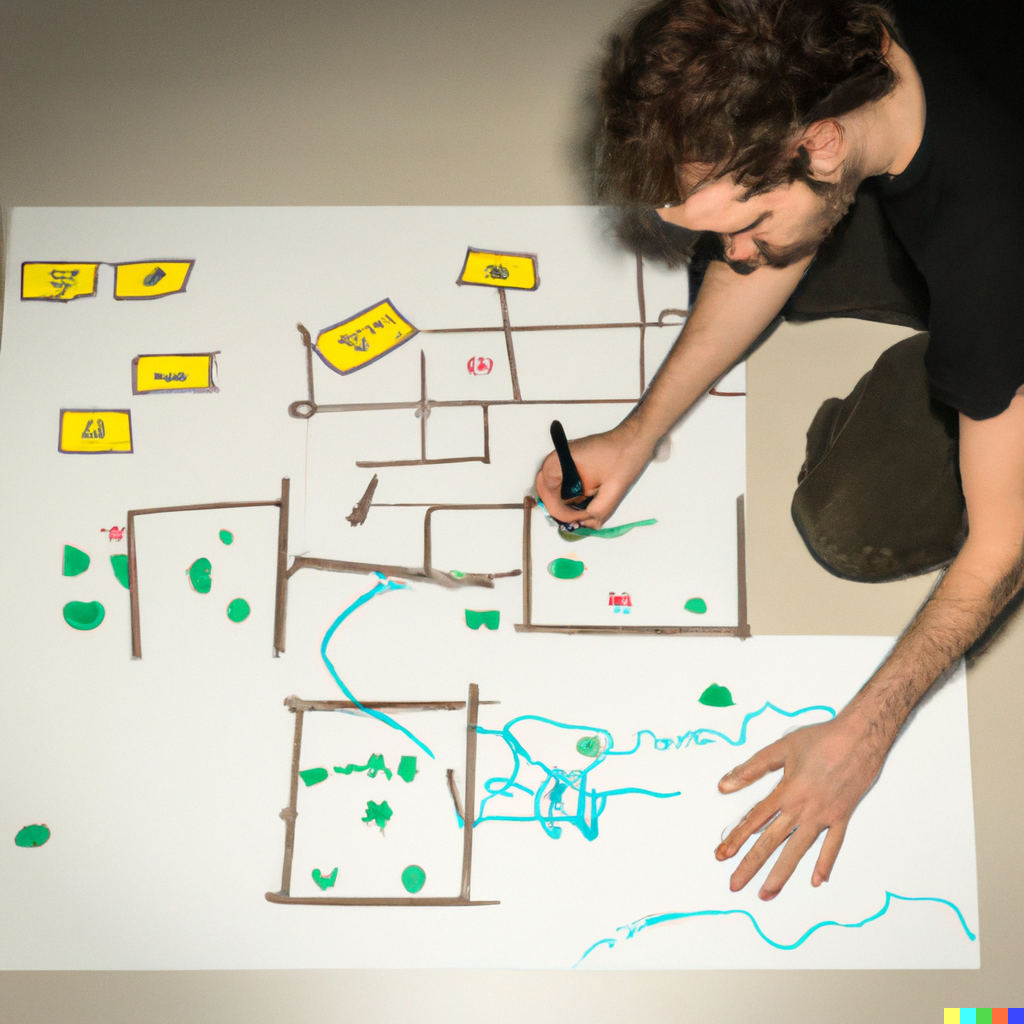 "The videogame artist tries his best to come up with a new art style for the next set of levels, scribbling a unique set of floors and walls onto a piece of paper." by #DallE