Me and Mum are both coming down with something, and are hoping it's just a standard every-day flu, and not something that's a result of the lovely Bungalow.
-=-=-
Dry throats, lots of coughing, sniffly nose.
All sounds fairly flu-like, but it has been insanely cold here, at night.
We reckon the bungalow needs some hefty insulation, but that generally doesn't happen until the summer months. For the past day and a half it's been raining almost none-stop, and that's really not the best time for adding insulation to the house.
..
.. Or maybe it is?! Who knows what modern methodology can achieve.
We'll have to ask around and see what is and isn't viable.
Until then, Lemsips and sniffles will continue to be the main topic in the Bungalow.
Meanwhile..
My steps have been going quite well since we moved in.
There's a fairly decent sized convenience store right around the corner from the house. I say "Around the corner', but in reality... it's two corners.
Walk 100 steps up the street, turn right, another 50 steps, left, another 50 steps and you're in the shop.
It's extremely close, and is helping to motivate me in my daily outdoor walking adventures.
Whereas before it was "around the street I've been around 100 times or more", now it's "short walk, grab a snack, walk home", and that's been much more interesting.
The guys in the shop "might" recognise me from the shop I used to work in, too. They did deliveries in our area, and may or may not have seen me in there.
Who knows for sure. Either way, they're a lovely friendly set of lads, and it's nice to have something like that just around the two-corners!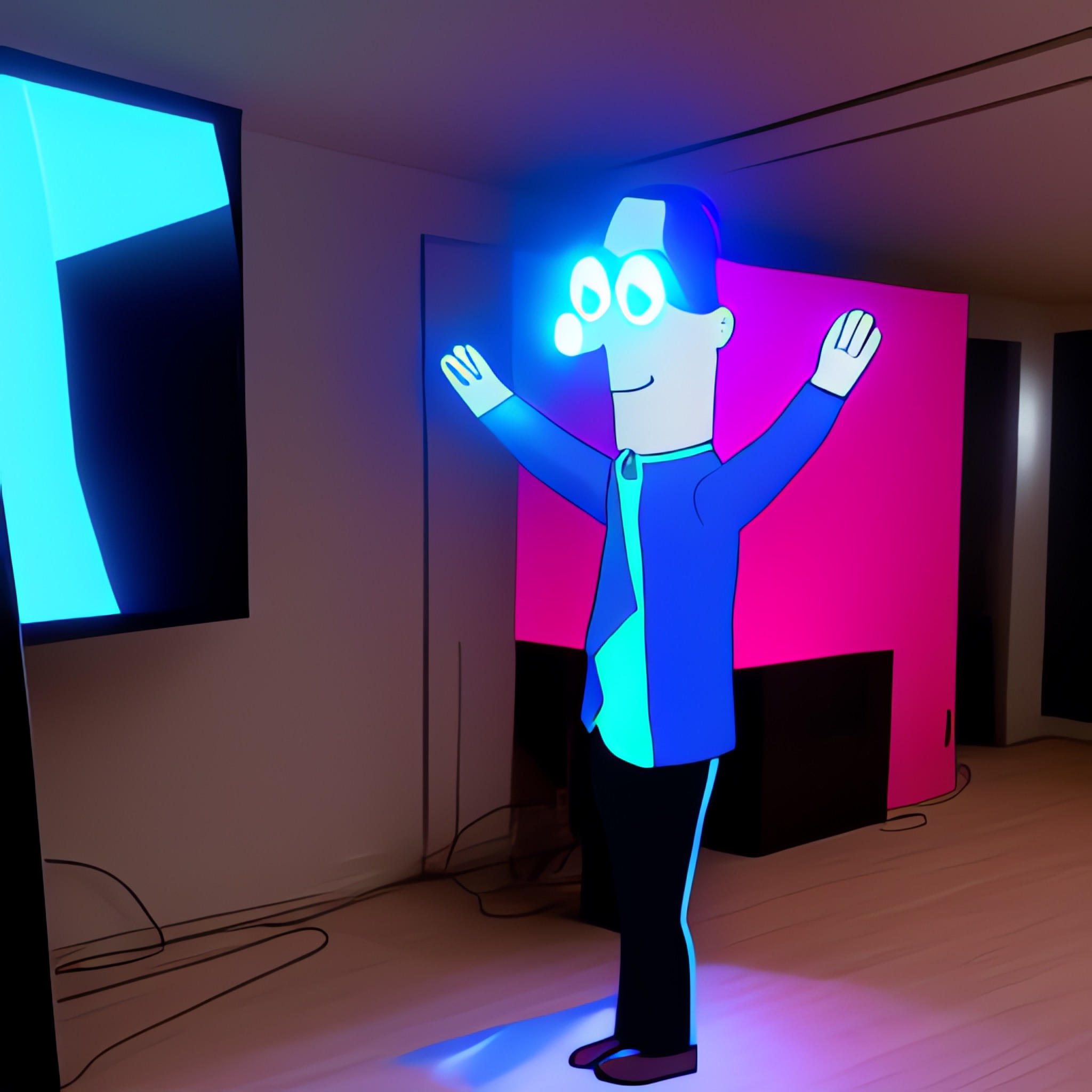 "Animated cartoon derek tries on a white VR headset. balance, waving, unsteady, VR," by #DiffusionBee
.. Yeah, that's not how that works..