OMG! It's a Trial Edition!! WTF!? Demo! ARGH!!!
Actually, I've not finished yet.
But rather than skip out a week of AGameAWeek, I've decided to release a quick Trial edition.
In this version, you must guide Platdude through 11 classic JNKPlatDS08 levels.
They're all in there, and they all work approximately as they did before

There are, of course, odd timing issues, as I've not quite got everything exact.
It's not TOO obvious in these levels, but the further through the levels you get, the more and more obvious it becomes.
Anyway, ignore all that for now, because this game's entirely playable..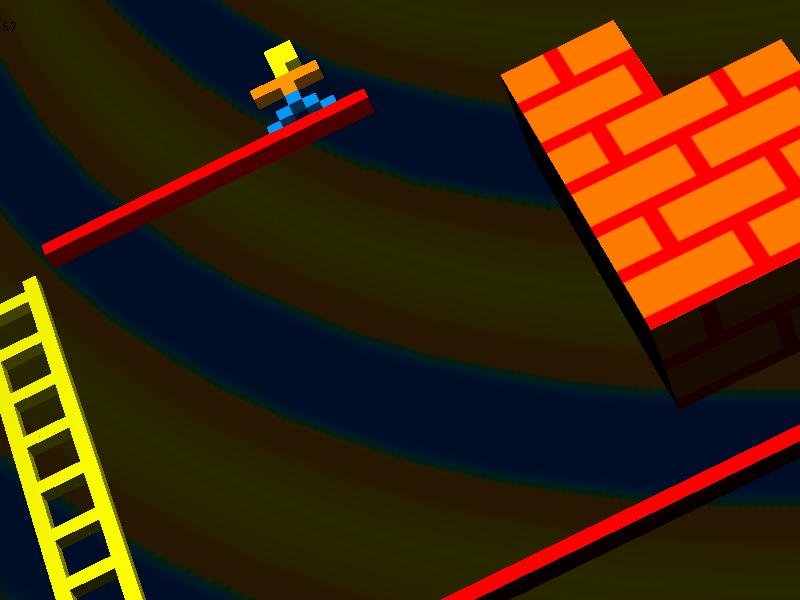 -=-=-
View on YouTube
Start at level 1..
Make your way to level 11.
If you complete all the levels before the music finishes, then good for you!
If not, the game quits when the music ends, so hurry up!!!
(Fook, what a difference a time limit can make!!)
Basic rules/controls
1. Run. (Cursors)
2. Jump left (X)
3. Jump right ©
4. Hold on (Z)
5. Get to the blue square/circle thing to complete each level.
6. RUN!
Minimum Specs : Be sure you've a half-decent graphics card.. An Intel Integrated Chip won't cut it. An NVidia 6400 seems to be relatively happy.
Future : I am, of course, continuing to build up this game. Insert feature requests below.
You can
Download "JNKPlat3D09 - Trial" here
.
Views 130, Upvotes 4
Release