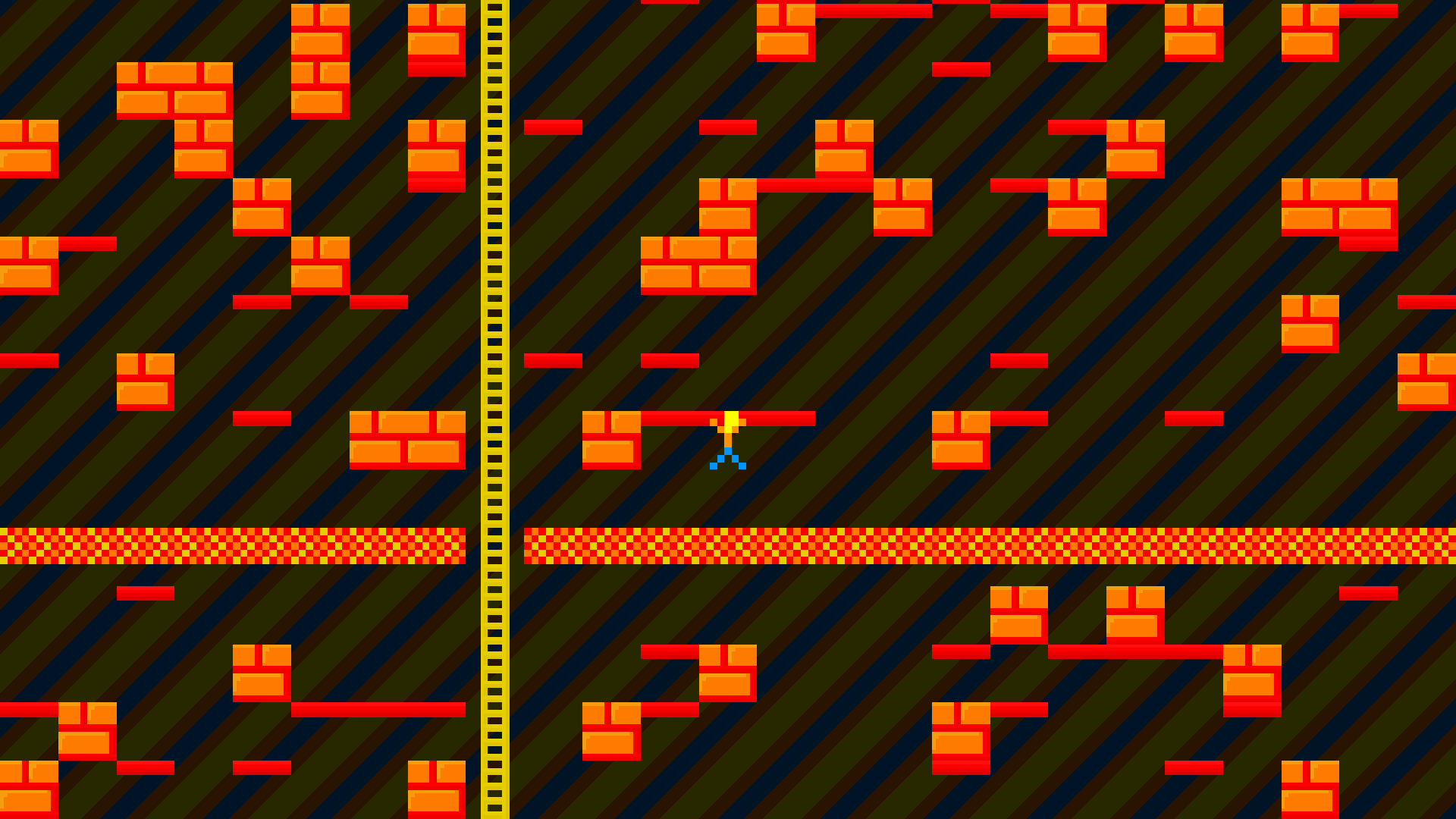 The basics are coming together well enough, aside from the
odd controller issues.
-=-=-
Things that are working.
1. Walls
2. Floor Bars
3. Ladders
4. Travelators
5. Gripping onto Floor Bars from underneath, and pulling yourself up and down.
I could probably add more tiles, but first I think I need to build a basic editor, so I can build some proper test levels.
More controller issues are to come, as I need to figure out how to use the few controller buttons along with mouse/touch, but keep everything functional for either/or, simultaneously.
Eeek!
If the editor ends up looking an awful lot like Mario Maker, don't be surprised

Views 69, Upvotes 2
575 , Jnkplat2018