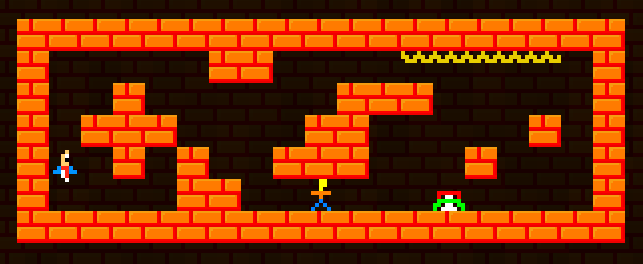 You wouldn't believe how much time I've spent, today, trying to get the Bat movement to work right!
-=-=-
Diagonal movement.. Why must I always give those bloomin' things diagonal movement!?!
They seem to be fairly chaotic, now. Of all the things in a JNKPlat game, these are pretty much the only element that has a single crumb of randomness, meaning they're not always entirely predictable.
There are now darts and Bats and even a springy Jack in the game.
I could probably do with adding a horizontal walker character, too, just to round off the different ways you can die!
Having said that, I've still got 3 extra tile slots left in the "Ways you can die" selection screen. Hmmm..
As far as making levels goes, I spent FAR too long getting the bat movement to work correctly, and have pretty much lost the entire bloomin' day.
D'oh!
Views 38, Upvotes 5
575 , Jnkplat2018