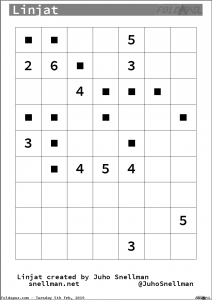 Added a new logic puzzle,
Linjat
, to the Fold.
Dots show areas that must be covered, whilst the numbers suggest the length of a "line" which must be placed either horizontally or vertically.
There's an online version of the game
here
, created by the author of the puzzle.
Permission to duplicate the puzzle type has, of course, been asked for and granted by the author
Juho Snellman