Yesterday seemed to escape from me.
-=-=-
I managed to shrink the Game Icons down to something that would fit more games onto the screen at one. My plan was then to reuse this to create little tabs for the different sections of the Shoebox.
And then..
Erm.
*shrugs*
The rest of the day seemed to pass in a bit of a blur.
I did spend a lot of time watching Twitter and Facebook, as my Mum had gone to
meet Geoff and Vicky at a booksigning in York.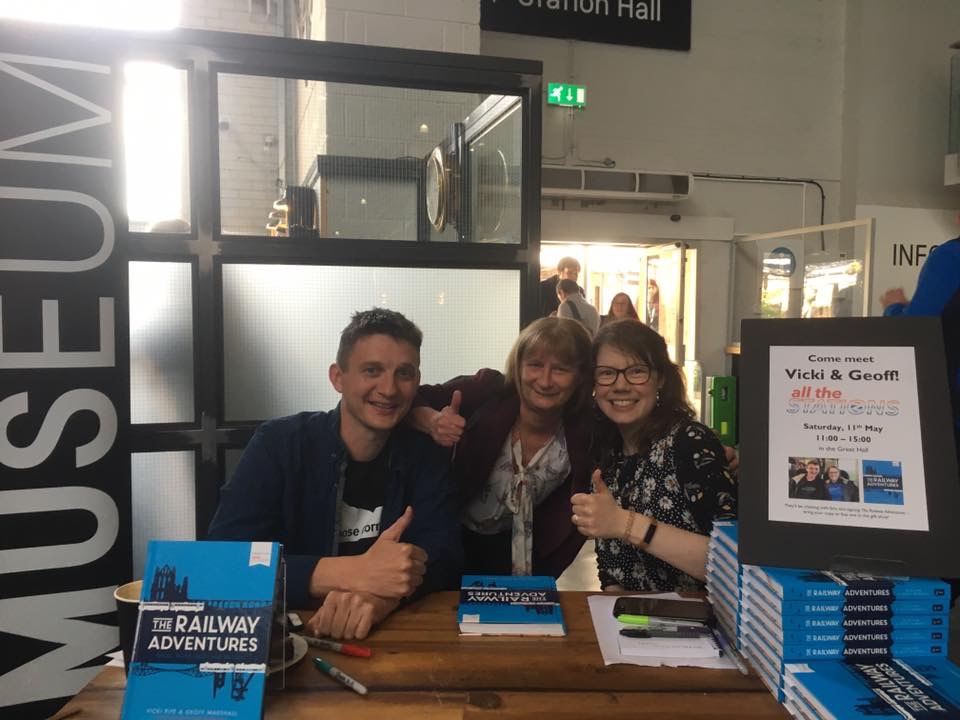 I spent hours flicking through all the photos that people were posting of the event, and analysing them to see if I could spot my Mum in anyone's pics. No luck, only in her own pics!
Once she was home, we spent a good couple of hours sitting chatting about her lovely day out.
Mum's never been to York, so she enjoyed her little daytrip.
So, other than watching Twitter and scouring Facebook, I didn't really get a whole lot of anything done.
Sorry!
Maybe I'll do better, today?
It IS the weekend, though!
Views 43, Upvotes 1
Daily Blog , Allthestations