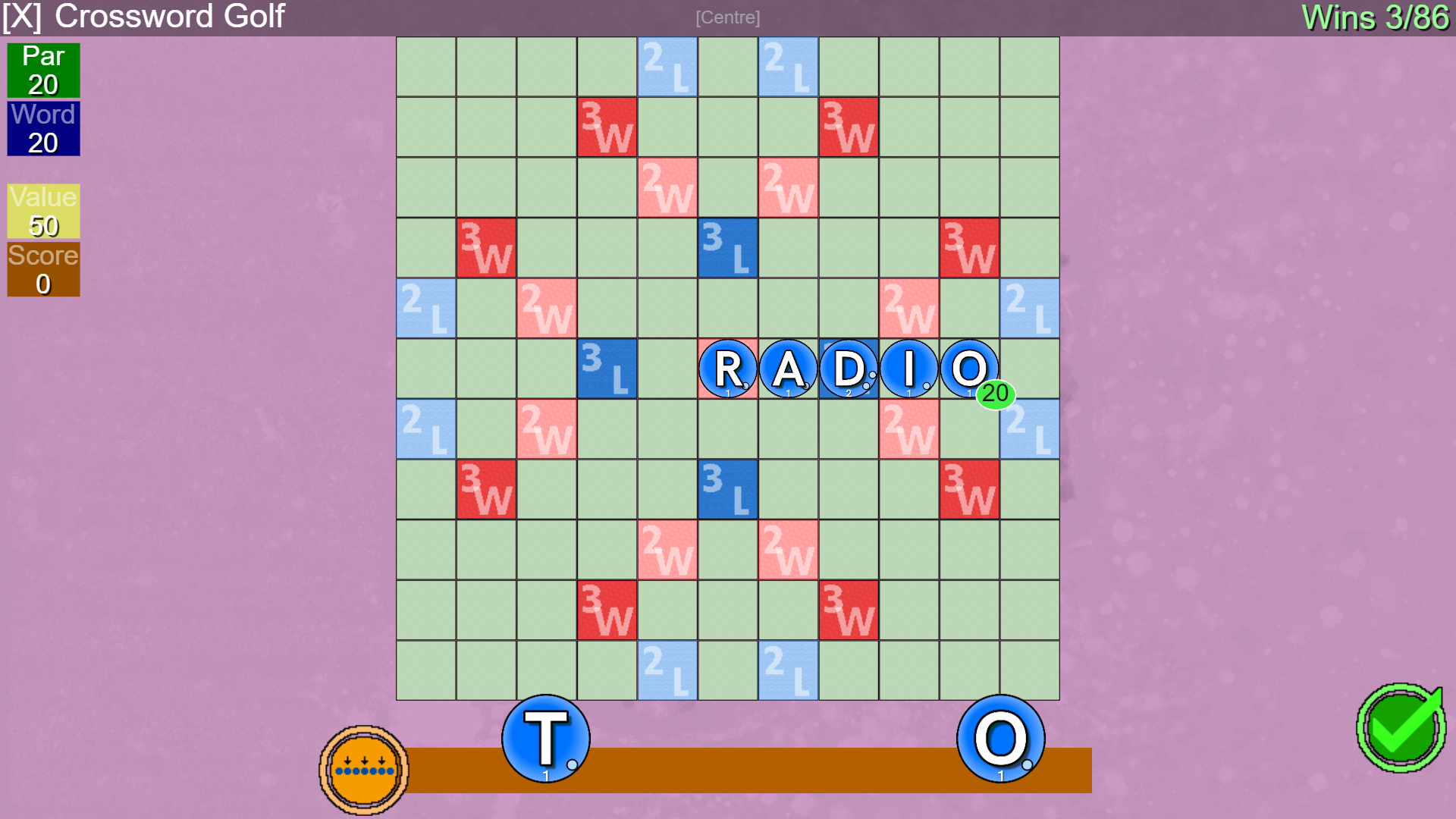 A simple crossword clone, with a slightly different scoring mechanism.
You can
Play Crossword Golf
in the Shoebox, next to the standard Crosswords game, in the Word games!
-=-=-
This game is quite similar to Crosswords, but with a nice little difference.
AL will find a word, and give it a score.
You then get to play the same board, with the same rack.
It's your task to try to find the same, or similar word, which will give EXACTLY the same of score as the word that AL found.
If you score exactly, you'll earn 50 points.
One either side is 40 points, then 25, 10,9,8,7,6,5,4,3,2,1 and if you're too far out, no points at all.
Over the "course" of 9 words, try to get the best scores you can, by matching AL as closely as possible.
Quirk
Due to the scoring mechanism, it's entirely possible to get a "Most possible points" score that can't ever be beaten.
I did consider adding a timer to give a bonus, but ... I'm not sure these games suit a timer.
Let me know what you think, as you play it.
You can
Play Crossword Golf in the Word Games section
of the Shoebox.
Views 81, Upvotes 2
Shoebox