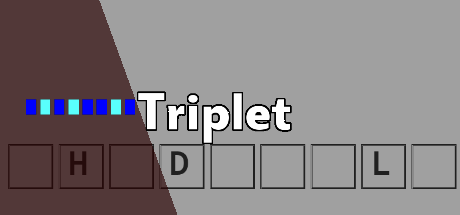 Try to find a word, or multiple words, which fit inside the provided space.
You can
Play a sheet of Triplet here
or alternatively
Play the game in your browser/mobile/tablet here
-=-=-
View on YouTube
What I Didn't Do
This is a really really basic game! Sorry!!
But I did at least take the time to add a little bit of complexity to the word fetching routine, so that it can specifically fetch words with higher value (Scrabble-based) letters, rather than always ending up with really obvious words.
This adds (IMO) an extra amount of complexity to the output, and should also help you learn some handy high-point Scrabble words whilst you're at it.
You can
Play a sheet of Triplet here
or alternatively
Play the game in your browser/mobile/tablet here