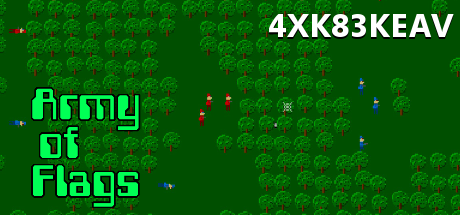 Gather your flags from throughout the forest, and shoot down any enemy soldiers along the way.
A mini Cannon-Fodder, made in about 3 days!!
If you've a Switch, and have downloaded SmileBASIC, you can grab a copy of the game using the Public Key...
4XK83KEAV
-=-=-
View on YouTube
What I Didn't Do
I think this version feels better than the original.
There's much less bullet-hell, here, and the controls are much better with TwinStick, and directional fire.
I think I'd probably struggle to replicate this well, in Browsercade, without forcing the user to have a Twin Stick controller at the ready.
Hmm...
Views 23, Upvotes 0
Daily Blog