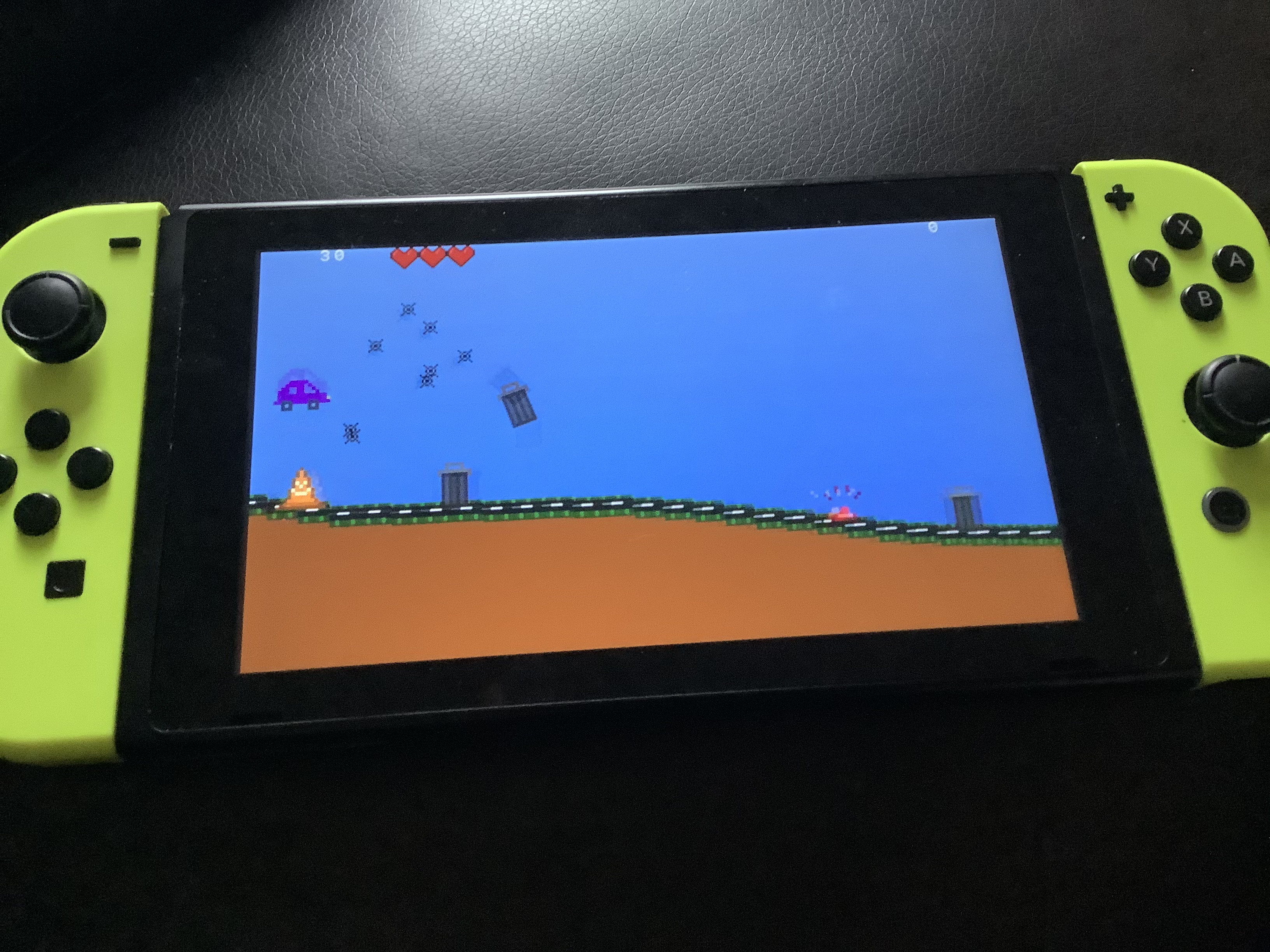 Brum Brum!
Drive along, and smash all the trashcans. But don't hit the traffic cones, and definitely don't hit the precariously placed landmines.
If you've a Switch, and have downloaded SmileBASIC, you can grab a copy of the game using the Public Key...
4N4AEEE33
-=-=-
View on YouTube
What I Didn't Do
This is, for all intents and purposes, a remake of
Super Happy Speedy Gerbil
I was REALLY really tempted to do an exact remake, especially with it being "All Hype, Sonic Week!" but inevitably decided against it.
.. Just in case!!
Views 16, Upvotes 0
Gerbil , Racing