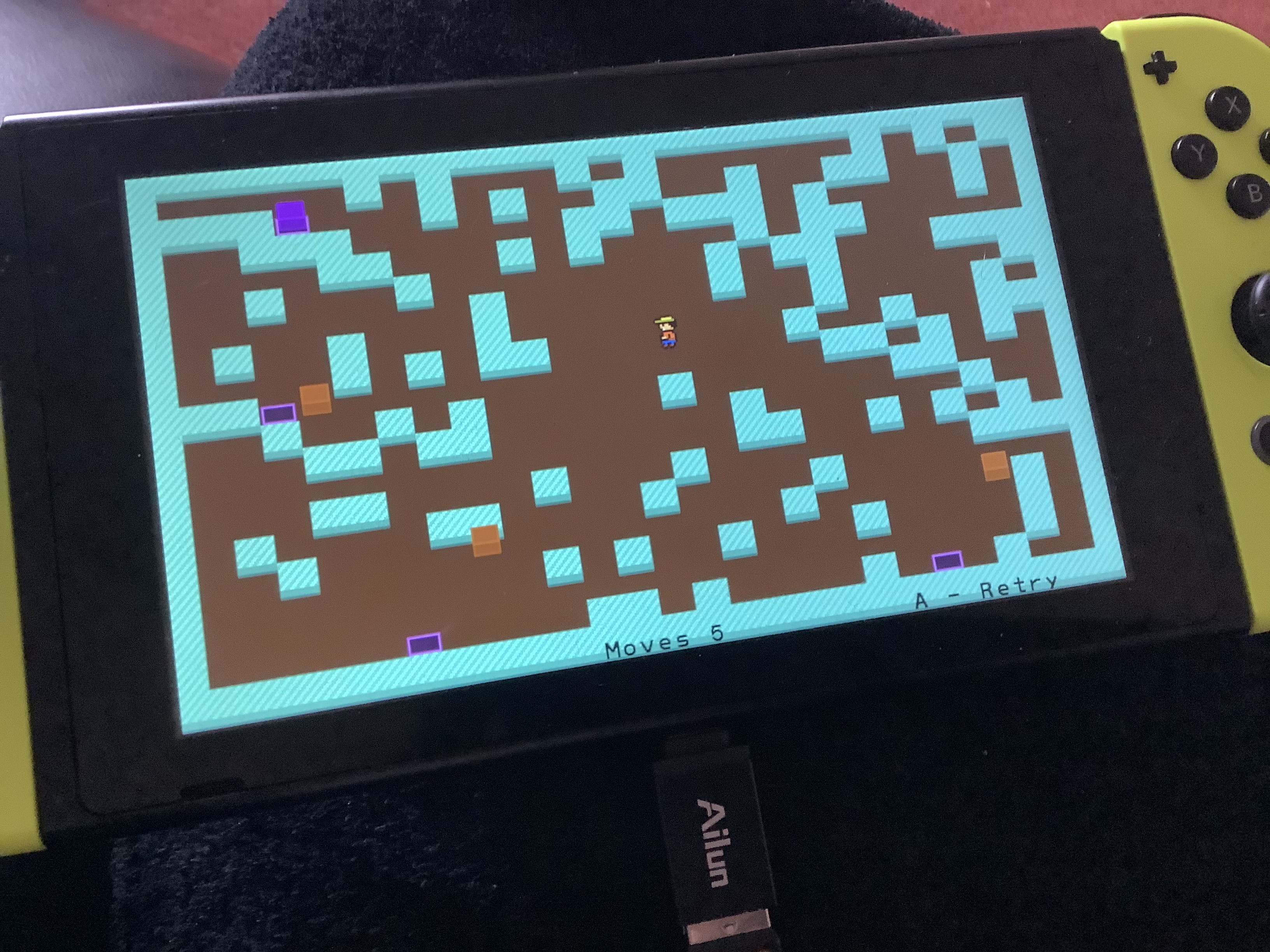 Push the blocks around the maze, and try to get them all onto the four bases, all at the same time.
The blocks are Quantum-Locked, so will all slide together.
If you've a Switch, and have downloaded SmileBASIC, you can grab a copy of the game using the Public Key...
4EKEKEDPS
-=-=-
View on YouTube
What I Didn't Do
The Level Generator is much more streamlined in this edition, but does occasionally made really stupidly simplistic levels.
If I had the ability to bulk-generate the levels on the PC then send them over, that'd be nice.. But.. Nope!!
Sharing files to and from Petit Switch is tricky, so everything's done on the Switch!
Views 22, Upvotes 1
Petit Computer , Smilebasic , Nintendo , Switch , Petit Switch , Petitcom4 , Release