With any luck, you shouldn't be able to tell the difference, and everything will continue to work swimmingly.
I'm not sure what the exact rule for cache-update-checks is, especially if you're playing with an "Add to Home Screen" kind of bookmark, but it appears to be doing a decent job of keeping up to date.
Please do give it a try, and let me know how you get on with the update, reporting any oddities or (hopefully not!!) complete breakdowns along the way.
Good luck!
You can
Play Shoebox here
.
The updated version number on the main menu should be v1.128 or higher.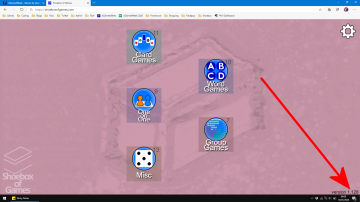 The Shoebox is now using the "Server Worker" method of caching, instead of the older AppCache style.