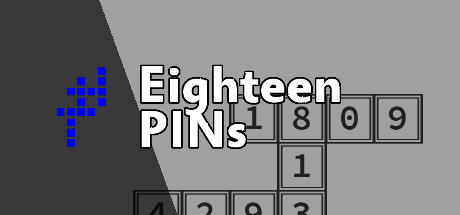 There are five four-digit PINs in the grid, and ten spaces left blank.
All of the numbers 0 to 9 should be placed into the grid, and once placed, the numbers of each four-digit PIN should add up to 18.
You can
Print out a sheet of puzzles
or alternatively
Play them in your Browser
-=-=-
View on YouTube
What I Didn't Do
The crossword generator isn't particularly ideal. It's slow as anything to build them up, and I really need to optimise the way I'm doing them.
.. This is also the reason why I haven't yet added a crossword grid to the Words Within shoebox game, btw.
Hmmm...
Also, I've been too lazy to change the music in the Foldapuz videos, lately. I really need to do that!