If you're slightly above the age of people who are still meant to be pissing about playing silly games, like I am, you probably remember Gearworks, from the Amiga/C64 era.
I don't know why, but the game suddenly popped into my head, this week.
So I made a quicky clone.
It's not perfect, there's loads missing, and there's no editor in sight, but as a testbed for my still growing 2D-in-3D engine, it does the job.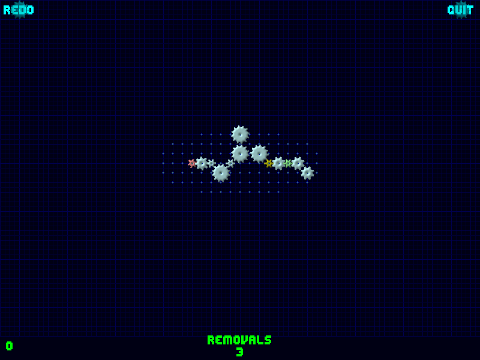 Basic rules.
There's a red and a green cog onscreen, and you're given a random selection of cogs to place onto the grid.
The cogs won't all fit together perfectly, so you need to dot them around so that they will..
The red cog spins, the green one sits. Get the green to spin, and you beat the level.
Nice and easy!
If I can be bothered, I'll add more later. For the meantime, there's 9 levels to play through.
You can
Download The Gear That Works
here.