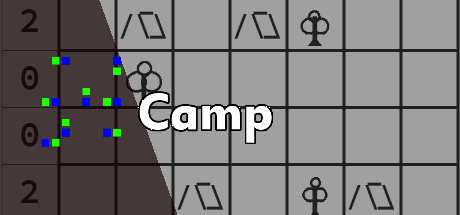 Find the tents within the field.
Each tent is attached to a tree, so is adjacent horizontally, or vertically.
Due to social distancing, none of the tents are next to each other, horizontally, vertically, or diagonally.
Use the clues along the top and side to help track down the positions of all the tents.
You can
Print out sheet of the puzzle
here, or alternatively
Play them in your browser
.
-=-=-
View on YouTube
What I Didn't Do
I didn't draw very good trees!!!
ASCII Art FTW!