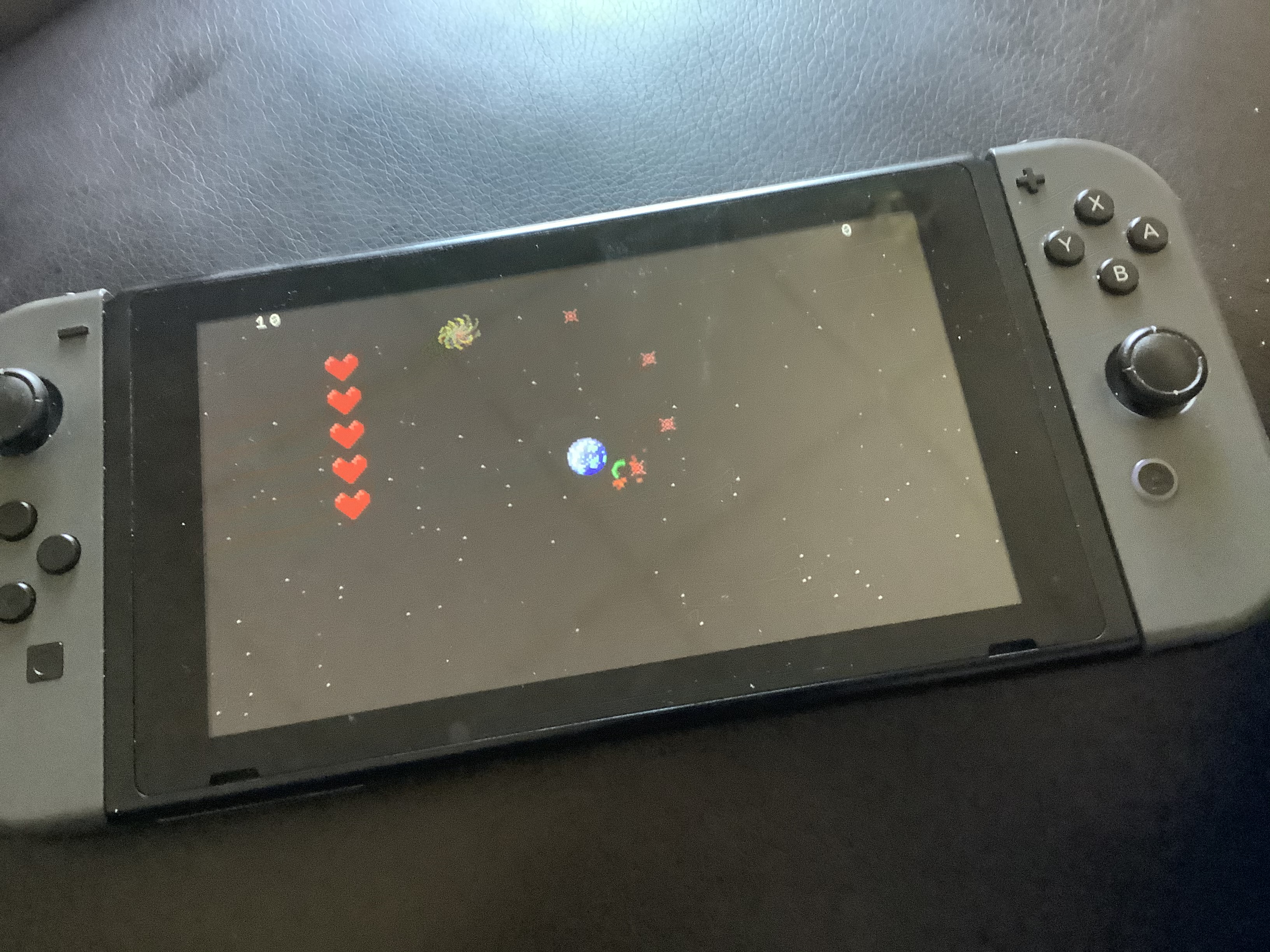 Catch the spikes as they fall from the swirling vortex.
Protect the planet. The people don't like spikes..
If you've a Switch, and have downloaded SmileBASIC, you can grab a copy of the game using the Public Key...
4EA9EF3QJ
-=-=-
View on YouTube
What I Didn't Do
This is a basic remix of the classic "Mad Bomber" game from the 8-bit systems, so there really isn't all that much to it. Aim, catch, rinse and repeat!
Views 18, Upvotes 0
Petit Computer , Smilebasic , Nintendo , Switch , Petit Switch , Petitcom4 , Release