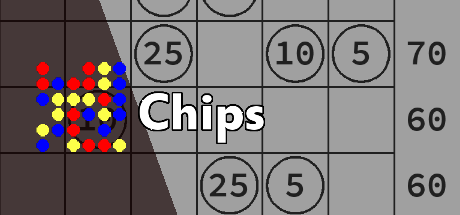 Fill the grid up with chips, of value 5, 10 or 25, so that the side totals are all accurate.
You can
Print out a sheet of puzzles
or alternatively,
Play in your Browser
.
-=-=-
View on YouTube
What I Didn't Do
This is quite a hard game, and I usually need about 3 or 4 attempts at a puzzle before I can solve it. Erasers at the ready, for this one!
I'm not convinced that making it easier would make it better.
Let me know what you think.