The little racing thing has turned out quite well.
-=-=-
Once I added Best Times and Positions, everything slotted in nicely.
A couple of simple styles, and a gathering of choons, and all is golden.
I'll be adding the finishing touches, and uploading it on SmileBASIC later today.
I think it's probably a good enough game for the Browsercade, too, but first I'd need to write an addition to the Browsercade to account for multiple levels.
The SmileBASIC version has a level select (10 pages of the same 5x5 grid that's in the Shoebox level select) with wins highlighted when you reach position 5 or better.
I never got around to adding the level select to Browsercade, though, so..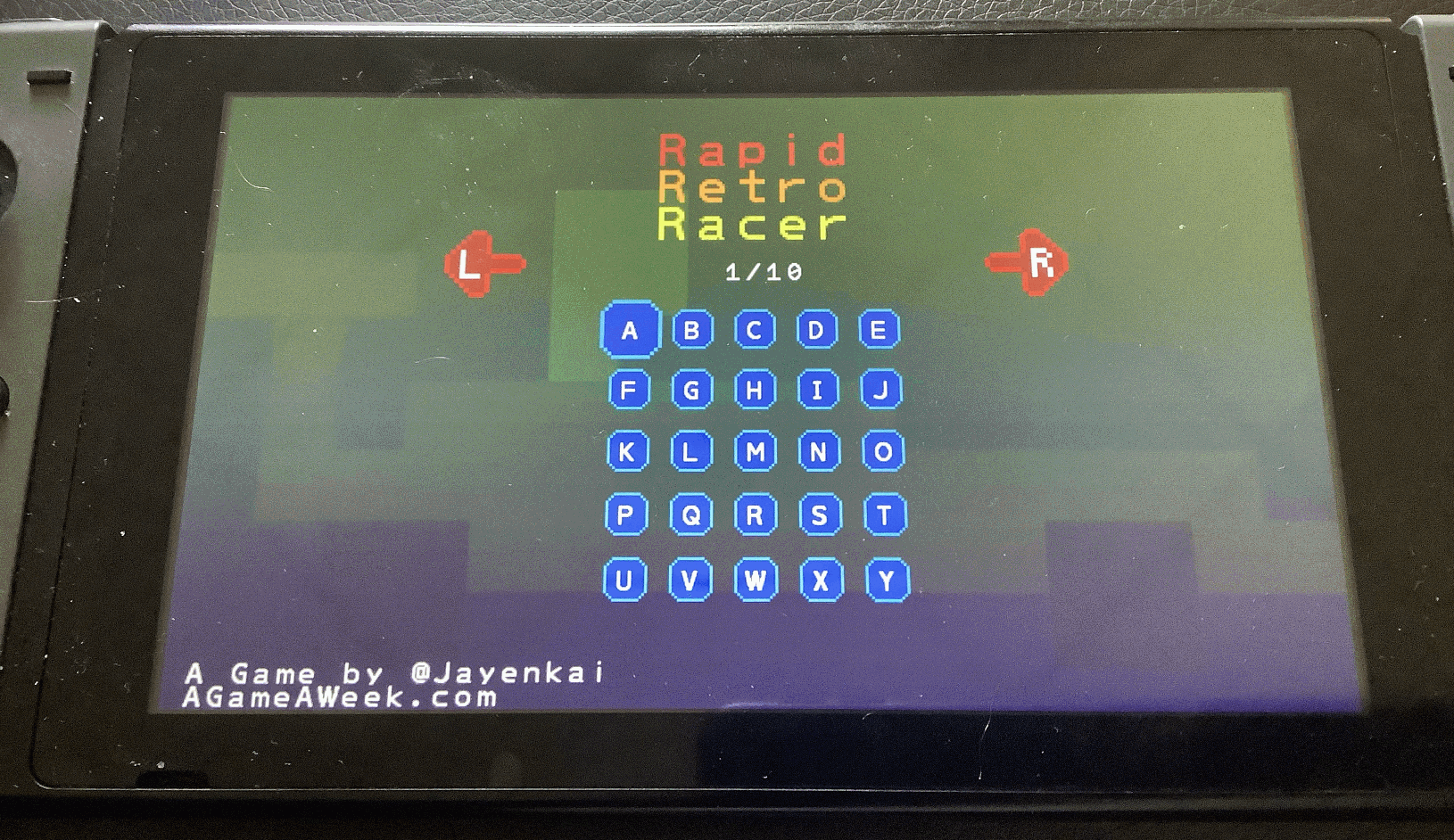 Yeah, I should probably do that.
Though, first I need to finish off that Shoebox game from earlier in the week.
Views 26, Upvotes 0
Daily Blog , Random Waffling About Ideas