Trying to figure out the best control method, I decided to make the cue "Drag back", instead of "Drag forward".
-=-=-
It makes much more sense to drag the cue backwards, then have the ball go in the opposite direction. It's also the way the Minigolf game works, so it makes sense for that to be the way this game would work, alongside it.
So, how to avoid those finicky corners, and make sure there's enough space to drag backwards from the ball, without resorting to shrinking the table down to a ludicrous size?!
..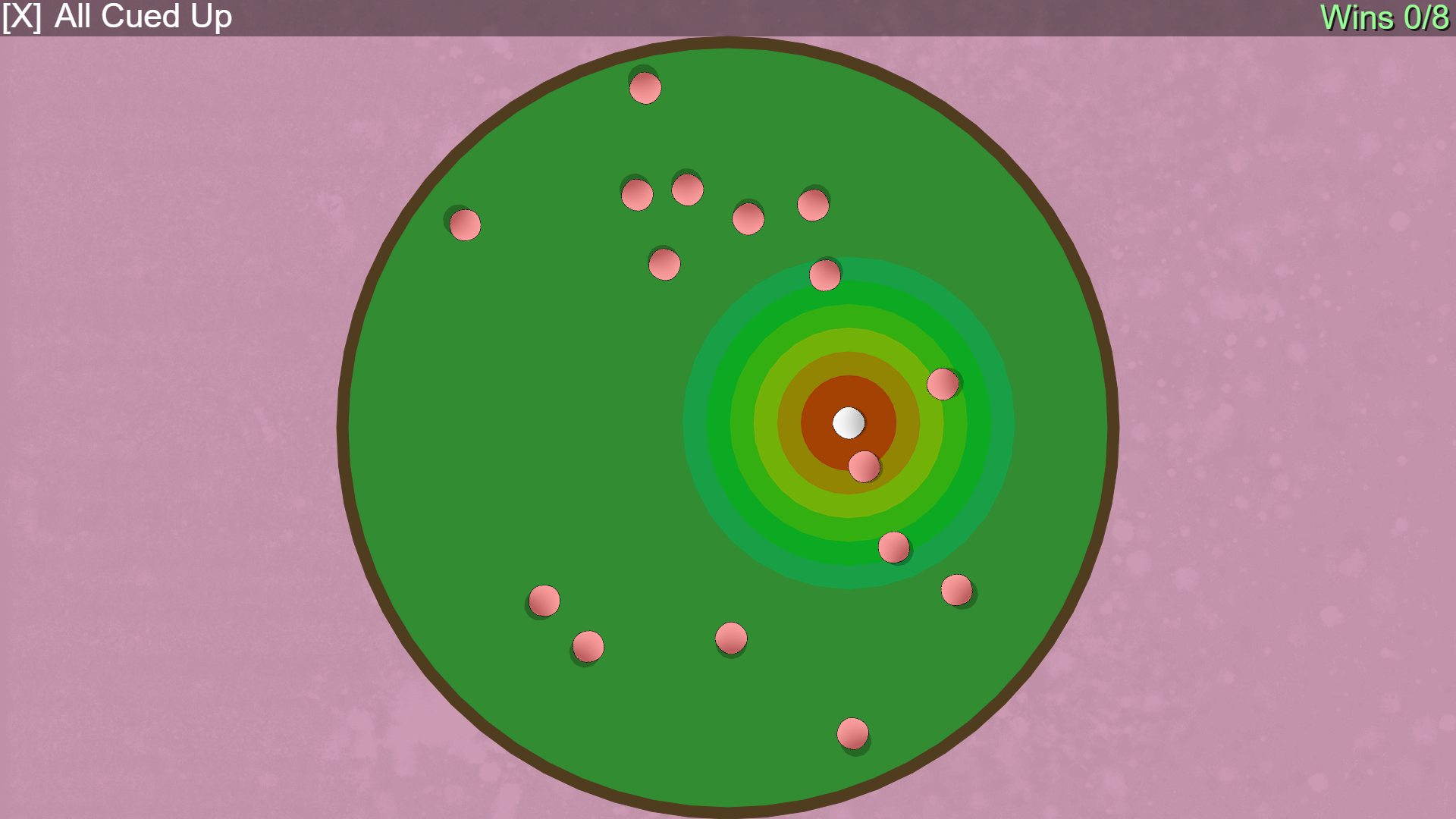 Round table!
And just like magic, the entire game is MUCH more playable, and even has a nice "Lots of circles" theme to it.
Now to get the scoring to work.
Views 61, Upvotes 2
Shoebox