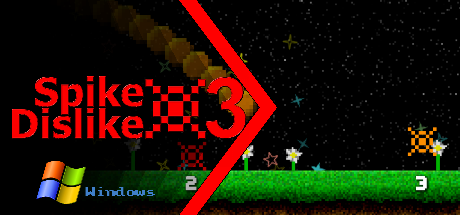 You all know the drill!

Screenshots
The Spikes are back, and this time there's an all new Challenge mode!
Each "level" has a specific goal, and there are oodles of levels to play through.
Every 10 level is, of course, a classic Endless mode.
Jump your way through, and score what you can in this, the biggest SpikeDislike ever!
Hold to Move!
Main Downloads
HTML5
Play this game in your browser, at GameJolt
Windows
Download for your PC
Android TV
Download the .APK for Android TV compatible devices. (Requires gamepad)
OUYA
Download the .APK for your lovely little OUYA
iPhone
Grab this game from the iOS AppStore.
iPhone editions are often enhanced versions of the other editions.
Bonus Downloads

Extra Links

Reviews
Views 4481, Upvotes 39
Spike , Platform , Endless , Spikedislike