Late last night,
over on SoCoder
, Hobo asked how to replicate a tilemap system that isn't obviously tilemapped.
-=-=-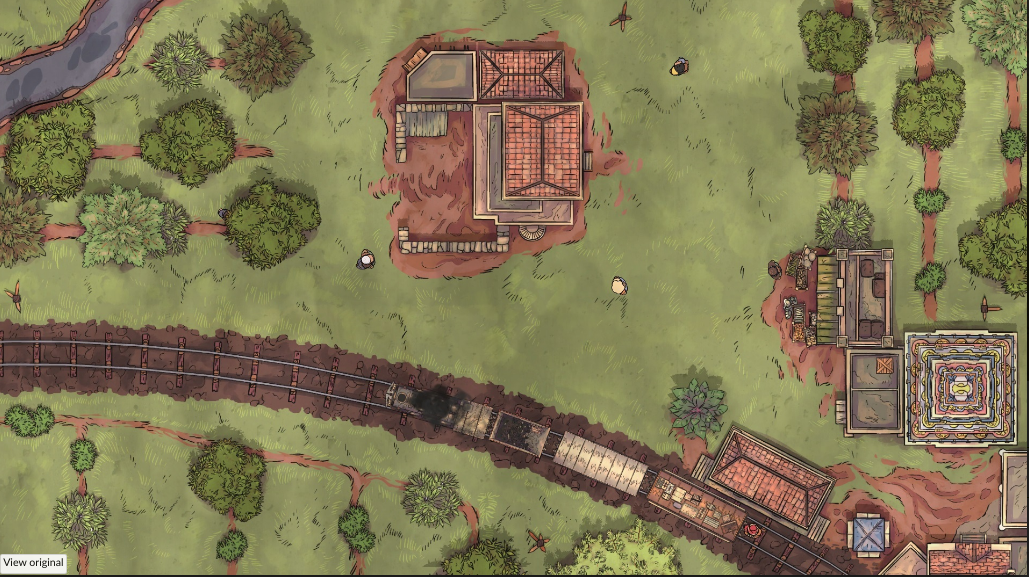 The game Hobo had images from,
Kim
, has an absolutely gorgeous style. We all had a good nosey at the pics but it wasn't quite obvious how the tiles were put together.
I suggested, perhaps it was a 3D engine masquerading as a 2D engine, but then I thought back to how I did
Thwackity Puttz's trees
(as well as Army of Flags) and wondered if a similar amount of randomisation might work for the entire tilemap.
I opened up SmileBASIC on the switch, drew a set of half filled, half "fuzzy" tiles.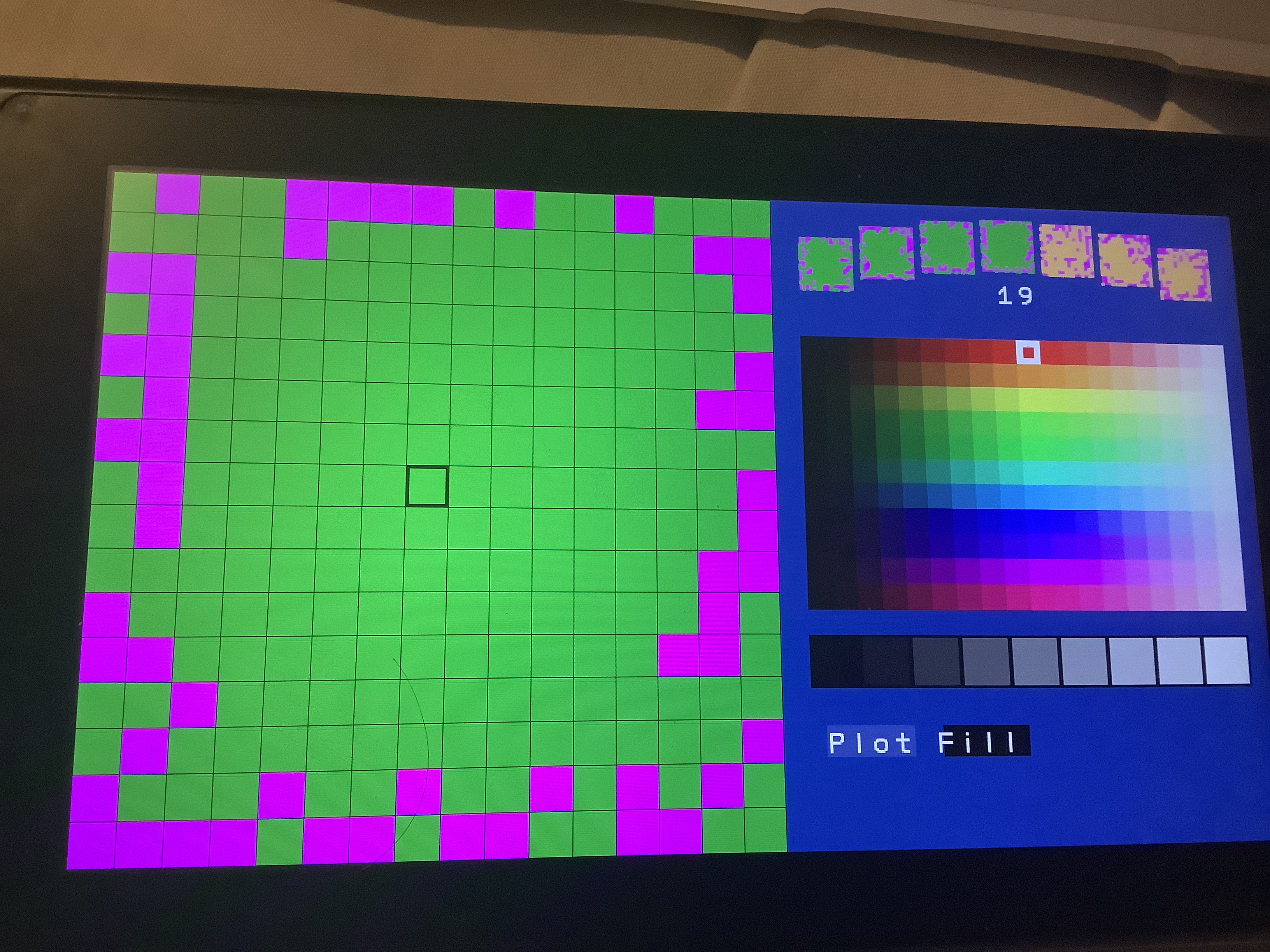 The idea being that, rather than fitting neatly together, these tiles would layer over each other in bits and pieces.
I scaled the sprites up to randomly twice their size (Rnd(1.8,2.3) for x and y), and added an offset value to the tilemap, so each tile is shifted by up to half a tile. (Rnd(-0.5,0.5))
Next, I added random rotation (Rnd(0,360)), and then a random darkness value (Rnd(0.8,1.0)), and then simply drew the tilemap.
Yep.. Looked great!
Then I added a randomly generated path, and ..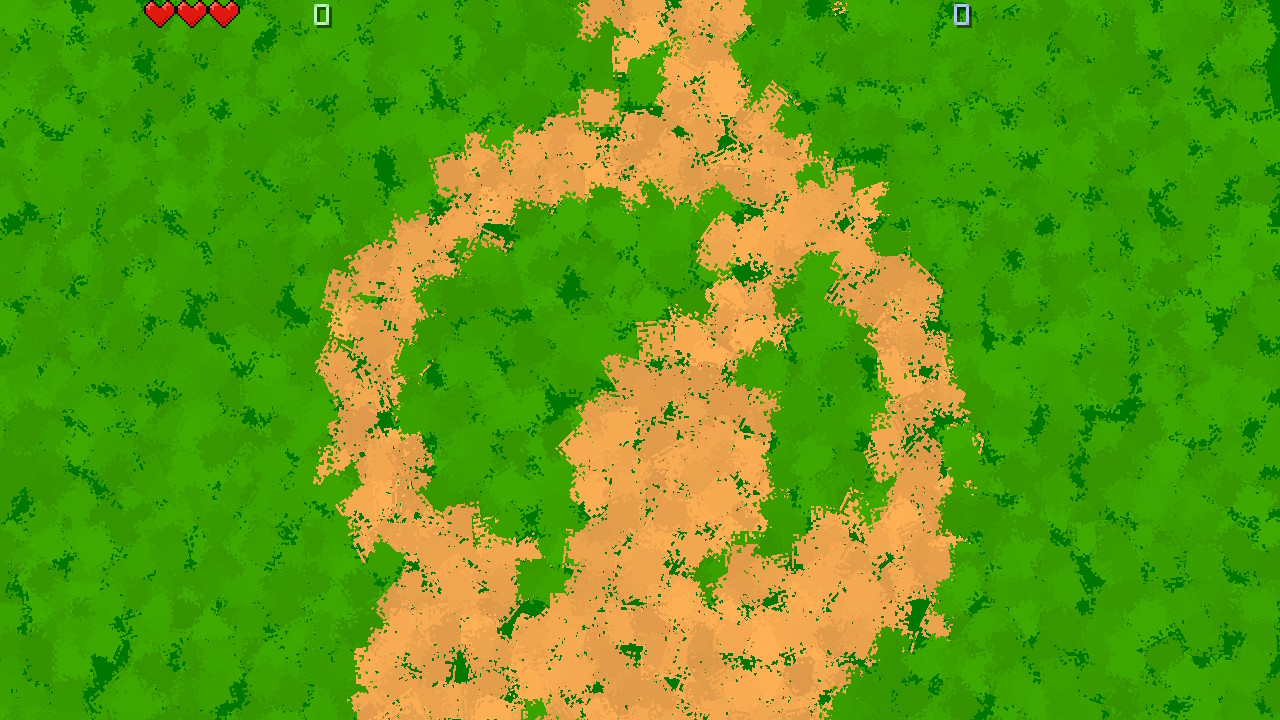 Crikey, that's not bad at all.
So, yeah, that works alright.
I'm now wondering what sort of game I could do with that.
...
And am coming up with nothing.
If Thwackity Puttz appears in the Browsercade, this week, don't be surprised!
You can
Read the thread, here
.
Views 53, Upvotes 2
Daily Blog , Kim