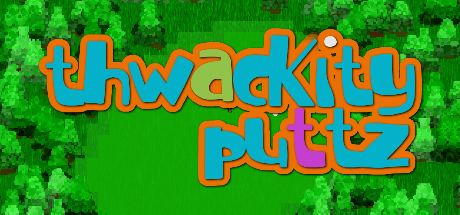 Time to go golfing.

Screenshots
With 9 rounds of 9 holes, there's plenty to Thwackity!

- Move

- Thwack
Main Downloads
HTML5
Play this game in your browser, at GameJolt
Windows
Download for your PC
Android TV
Download the .APK for Android TV compatible devices. (Requires gamepad)
OUYA
Download the .APK for your lovely little OUYA
iPhone
Grab this game from the iOS AppStore.
iPhone editions are often enhanced versions of the other editions.
Views 1040, Upvotes 33
Golf , Sports