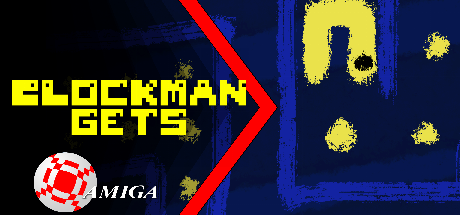 Blockman's hungry. Blockman's ALWAYS hungry! Time for him to eat, once more.
You can
Grab the Amiga .ADF disk image for emulators
, or alternatively get the smaller
.lha containing all the important files.
-=-=-
View on YouTube
Fixed! Sorry Blockman, don't eat me!
Controls

- GET!
What I Didn't Do
I originally intended to leave this until next week, but... Schedules aren't my strong point.
Honestly, this game was finished weeks ago!