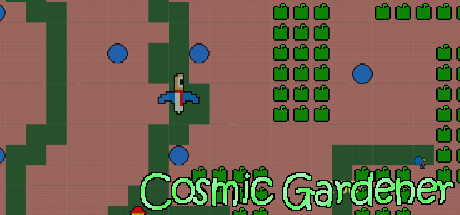 Platdude's tending to a field of fruit. There's no trees about, so um.. *shrugs*
Anyway, gather the fruit and watch out for the bats in this fairly generic Mr Do clone.
You can
Play Cosmic Gardener here
, in your Browser, on Desktop, Mobile or Tablet.
-=-=-
View on YouTube
What I Didn't Do
"EXTRA"
I completely ignored that mechanic, and I think it's the exact same reason I ignored it the last time I did
A Bit of A Do
.
That reason.. I just could not be bothered!!!
By the time I did the enemy AI, the "Big Sphere" falling, the combo scoring, the ball bouncing...
It was all too much, and my poor little head just couldn't be bothered to do yet another element, especially at the end of a busy week!
If I'd've tackled the thing a few days ago, when I was supposed to, instead of procrastinating with oodles of other nips and tucks.. .. Probably could've done it.
But tonight, my mind wasn't "there", and it's time to move on to the next project on the list.