As I sat trying to decide on what character to use for the Battlements game, a sudden idea hit me.
-=-=-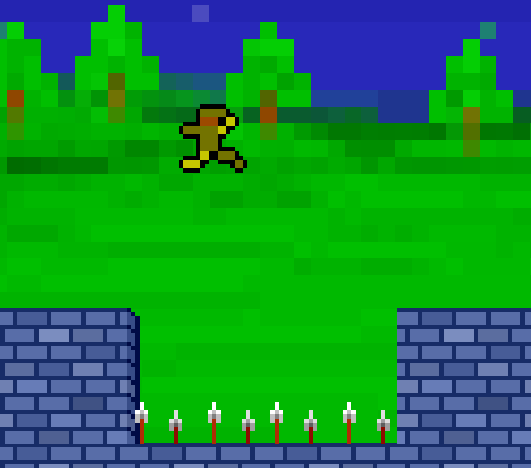 ..
Proto Plat?!
And, if I'm honest, he doesn't look completely out of place, there.
The character can run along and jump over holes, and once he reaches the other side, the whole screen scrolls nicely along.
I've added logic for the different screens to get built at the right moments, and all is looking fairly functional, ready for..
.. The entire rest of the game to be coded!
I need to draw enemies, and will probably reuse Generic Spike Sprite, then its a case of coding all the different enemy movements and collisions, then bundling layout rules into the screen generator.
Shouldn't take too long, I don't think.
Views 41, Upvotes 0
Daily Blog , Browsercade