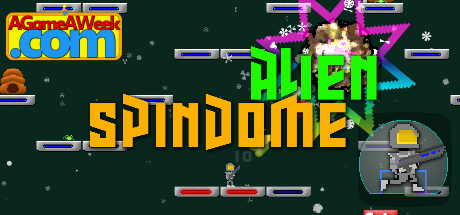 Destroy all the rocks, and obliterate all the spider creatures.

Screenshots
A frantic race across the floors, as you try to defeat both a swarm of little ant-like creatures, at the same time as destroying a giant floating rock!


- Walk

Jump

Walk and Shoot

Stand and Shoot
Main Downloads
HTML5
Play this game in your browser, at GameJolt
Windows
Download for your PC
Android TV
Download the .APK for Android TV compatible devices. (Requires gamepad)
OUYA
Download the .APK for your lovely little OUYA
Bonus Downloads

Extra Links

Blog Post

Read about the original launch of this game, in an accompanying blog post.

Reviews

Otakupunk

Otakupunk's LetsPlay of the game.
Views 1658, Upvotes 15
Platform , Shooter , Slots