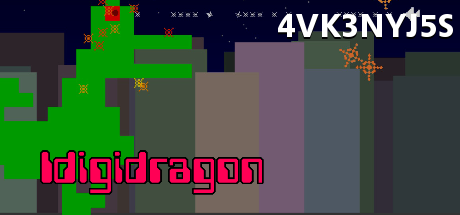 RAWR! Stomp Stomp Stomp!!

Created 19th September, 2019
Language SmileBASIC
Screenshots
Protect the city from the giant oversized Duck Dragon before he stomps all over your favourite forum.

- Move

- Shoot
Main Downloads
4VK3NYJ5S
Play this game in PetitCom4, on your Switch, using the Public Key,
4VK3NYJ5S
Bonus Downloads

Extra Links

Blog Post

Read about the original launch of this game, in an accompanying blog post.

YouTube

Watch the trailer on YouTube.
Views 33, Upvotes 1
Shoot-em-up , Endless