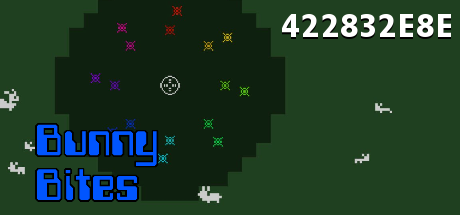 Shoot your gun to scare away the bunnies, but don't get too close!

Created 19th December, 2019
Language Javascript
Screenshots
-

- Move

- Fire
Main Downloads
422832E8E
Play this game in PetitCom4, on your Switch, using the Public Key,
422832E8E
Bonus Downloads

Extra Links

Blog Post

Read about the original launch of this game, in an accompanying blog post.

YouTube

Watch the trailer on YouTube.
Views 30, Upvotes 1
Petit Computer , Smilebasic , Nintendo , Switch , Petit Switch , Petitcom4 , Release